healthcabin
Well-known member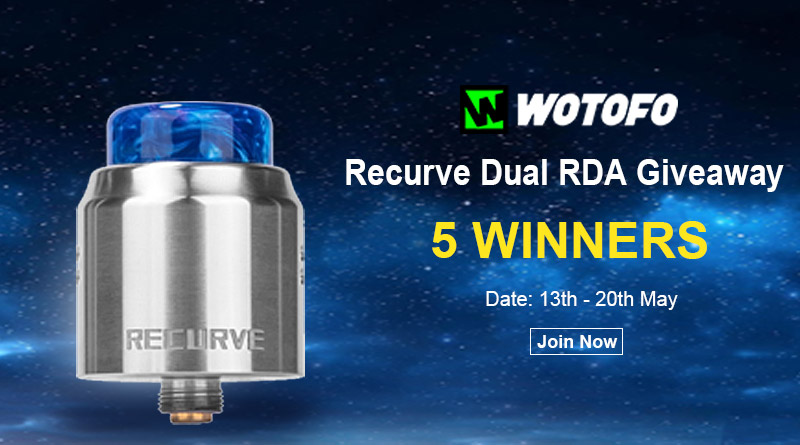 Dear Customers,
Thank you for your loyalty and trust to HealthCabin, we now have the 10th Anniversary celebration from 5th May – 20th May. For celebrating, we are going on the second phase giveaway: 5pcs Wotofo Recurve Dual RDA
Recurve Dual RDA by Wotofo
is a dual coils rebuildable dripping atomizer with 24mm diameter. It is pre-installed with 810 resin drippers, including bending drippers, which will bring excellent flavor.
5 Winners will be announced on 21st May. Giveaway will end on 20th May, based on Beijing Time.
Easy and free, grab the chance!!
Join now>>